" In my paintings, smoke and cloud are scattered amongst rock fragments. Sometimes they seem fleeting and transient, sometimes they form groups. This complicates the relationship between time and space, creating an imaginary place in which viewers can wander about.
Art Crush Film presents a documentary film Yau Wing Fung : The Hidden Landscape in NYC The film is directed by Dayan Liu. In this film, you will see the installation view of Yau's first solo exhibition, All's well, ends well., shown at Fu Qiumeng Fine Art in New York from September 13 to November 9, 2019. At the end of the film, Yau talks about his search for harmony and unity between technology and nature.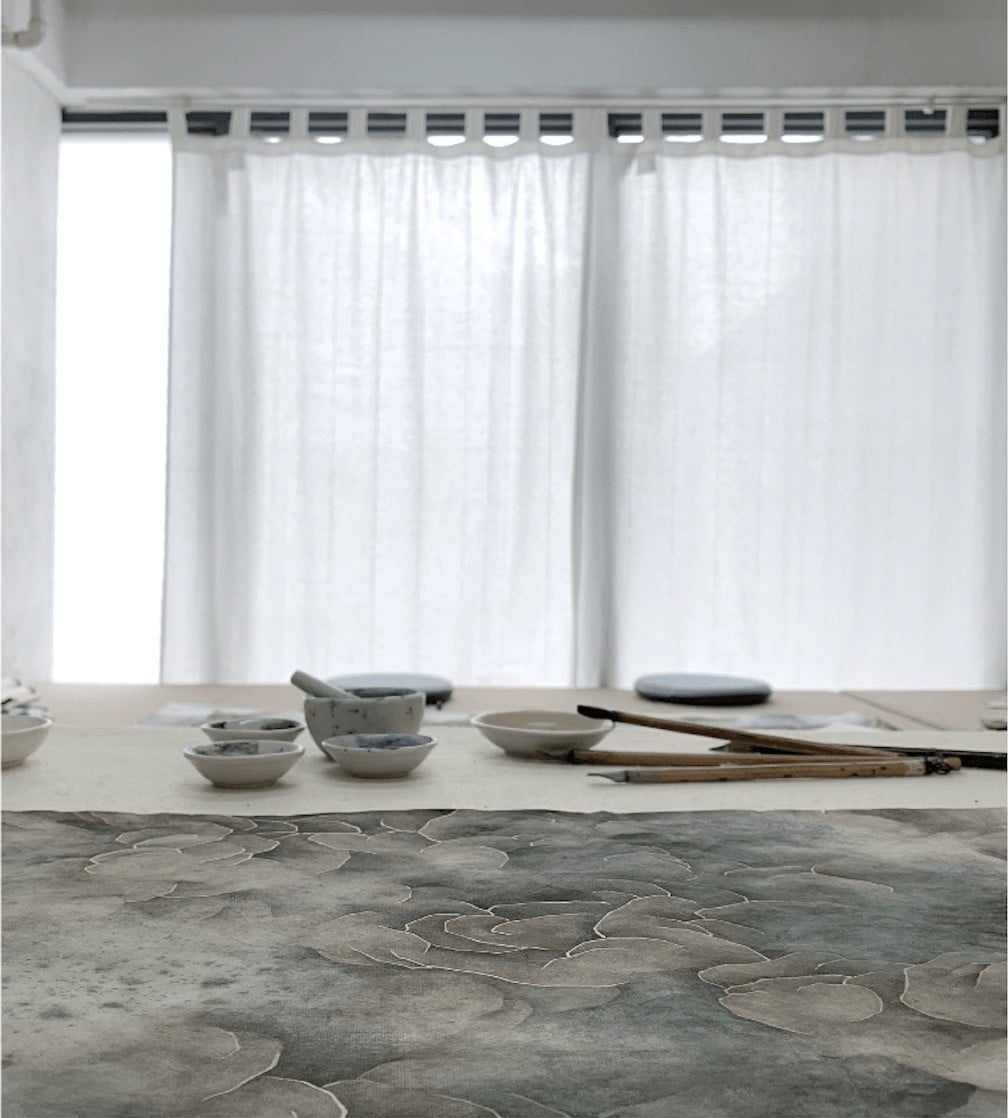 Yau Wing Fung's Studio
Yau is especially interested in new aesthetic possibilities brought about by technology. A direct reference for Yau is satellite image, especially those used for recording weather changes and geographic information. A satellite often produces a sequence of images when photographing a large area or recording changes over a period of time. The interpretation of this congregate of information involves the reading of the general layout, as well as analysis of the convergences and variations between different images. By appropriating the format of satellite images, Yau gestured towards a similar viewership. Viewers are likely to constantly shift their attention between individual parts and the whole composition, between the reading of consecutive grids and the sight of a landscape.