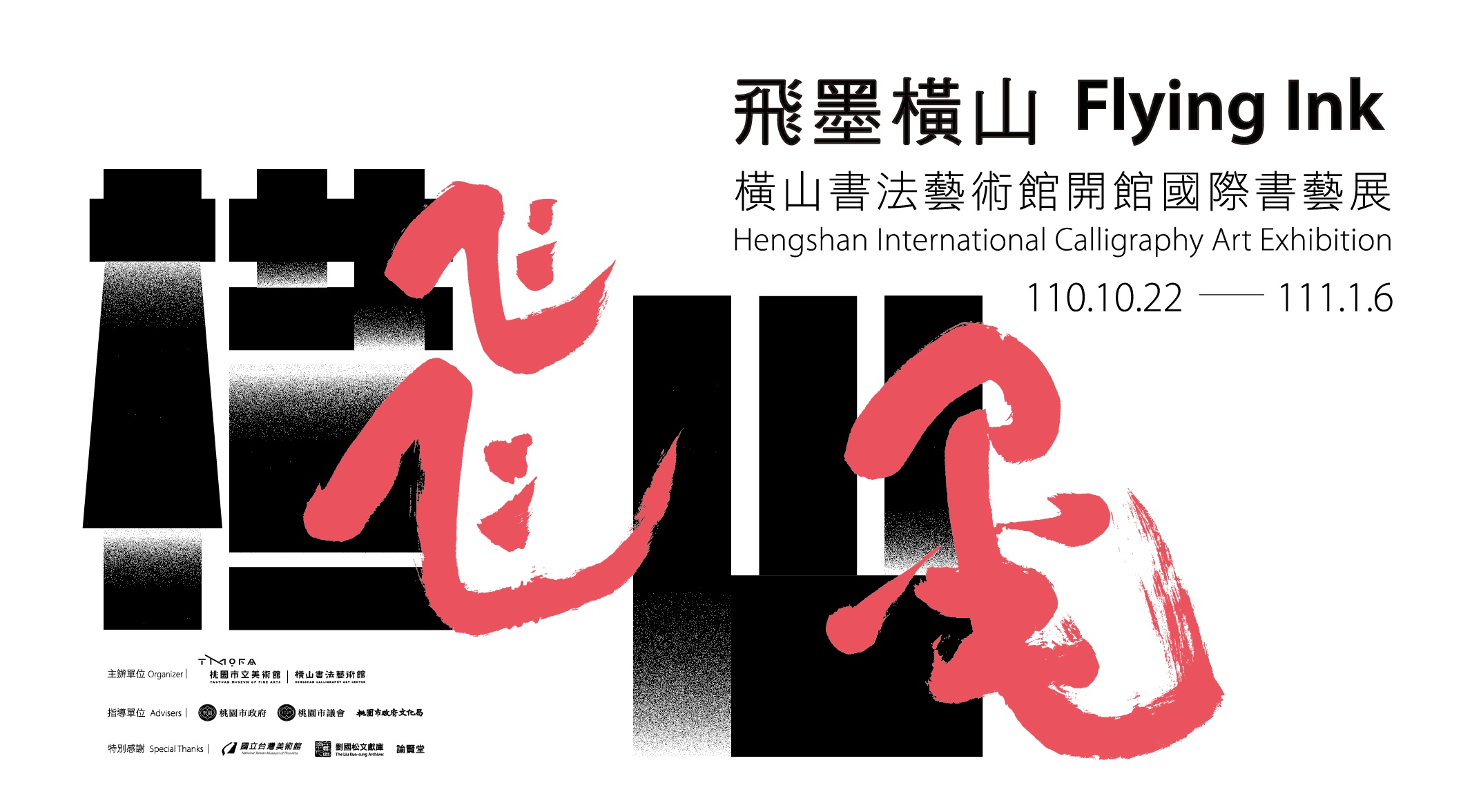 Fung Ming-chip's Sand Script is on view at Flying Ink: Hengshan International Calligraphy Art Exhibition at Hengshan Calligraphy Art Center (HCAC). HCAC invited 51 artists from China, Japan, South Korea, Germany, and Finland, including Fung Ming-chip, Xu Bin, Gu Wenda, Wang Dongling, Hsu Yung-chin, Seiu Takagi and Kim Byeong-Gi. Flying Ink is curated by Professor Huang Chih-Yang, the Chair of the College of Art and Design at Huafan University.
Contemporary calligraphy is the result of the coopetition between ancient and modern aesthetics and the complex union of art and culture. Calligraphy consists of history, writing, literature, visuals, bodies, concepts, and behavior to be a perfect representative of integrated art. It raises the question of whether to inherit from the past or to create innovations, and challenges contemporary societies to find a balance between visual values and cultural depth. Exhibiting calligraphy displays calligraphy's roles in globalization and localization and induces the audience to contemplate the ambiguous relationships between time and space, prompting the audience to develop diverse aesthetic values and judgments.
| | |
| --- | --- |
| | |
| Photo / Courtesy of Artist | Photo / Courtesy of Artist |
As an art form of Chinese characters with a long history, calligraphy art is traditional, charming, fashionable, retro, persistent, and unique. Thinking about calligraphy art and creating calligraphy art enable people to develop new calligraphy understanding in the 21st century. To reassess calligraphy art possibilities, values, and aesthetics, the optimal methods may be to curate calligraphy art exhibitions, conduct calligraphy art research, and facilitate calligraphy art viewing and dialogues. To realize these methods, this exhibition introduces calligraphy art creation-related tendency and aesthetics as well as the "dialogues" between traditional and contemporary calligraphy art through four subtopics; namely, "traceability," "novelty," "interlocutory," and "interdisciplinary." The exhibition marks the beginning of Hengshan Calligraphy Art Center's vista and demonstrates the center's plan to evolve itself into a key international venue for calligraphy art exchanges.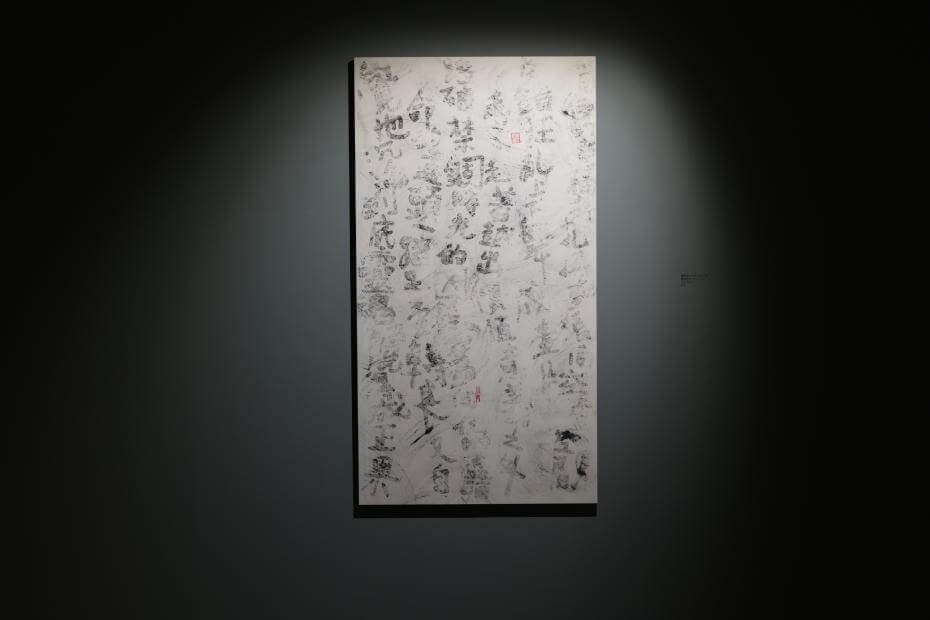 Fung Ming-Chip, Sand Script, Ink on Paper Photo/ Courtesy of Taoyuan Museum of Fine Arts
The calligraphic work Sand Script embodies Fung Ming-Chip's emphasis on deconstructing the intrinsic attributes of Chinese calligraphy tradition and reconfiguring them in creating hundreds of new writing scripts, the Sand Script Series is one of them. In Fung's art making process, he manages to integrate his self-invented techniques and concepts to form a system of new script. For instance, in Sand Script Series, he firstly brushed a layer of water on the xuan paper before writing in order to put the seemingly invisible calligraphic characters into an enigmatic floating space.
The Hengshan Calligraphy Art Center (HCAC) is the first public calligraphy art center in Taiwan and shoulders the responsibilities of preserving, studying, developing, and promoting Taiwanese calligraphy art, ensuring that regional cultural features take shape through studies and educational endeavors focusing on calligraphy, and facilitating international calligraphy art exchanges.
December 11, 2021